Dashboard Navigation
Dashboard Navigation
The WordPress dashboard can be a little overwhelming at first glance, but it is not nearly as complicated as it looks! The dashboard consists many different tabs, but we will cover the ones you will be using the most to build your webpage or blog.
Dashboard Overview
Posts
The Posts section is where blogs and blog posts are created. "Posts" will appear on a designated blog page on your WordPress site. Your most recent posts will appear at the top of the page, while the oldest are at the bottom. In the "Posts" tab, you can add new posts, edit posts, and categorize posts.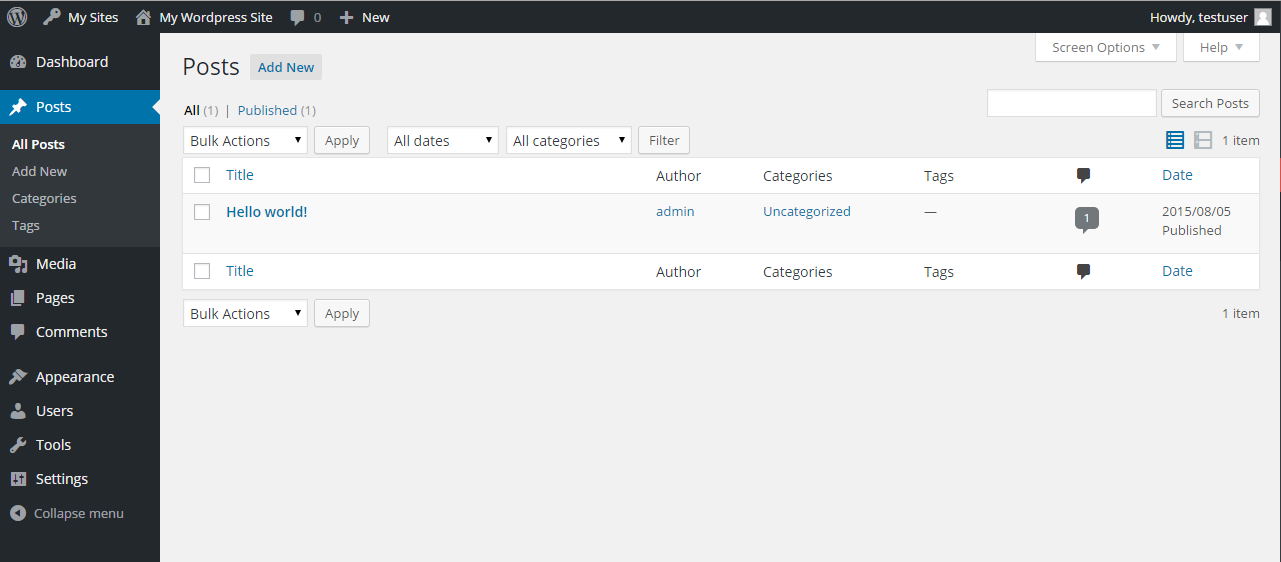 Media
No site is complete without pictures and documents! To upload images or documents to your site, you can do so through the Media tab. Here you can manage your already existing media library and add new images and documents to it.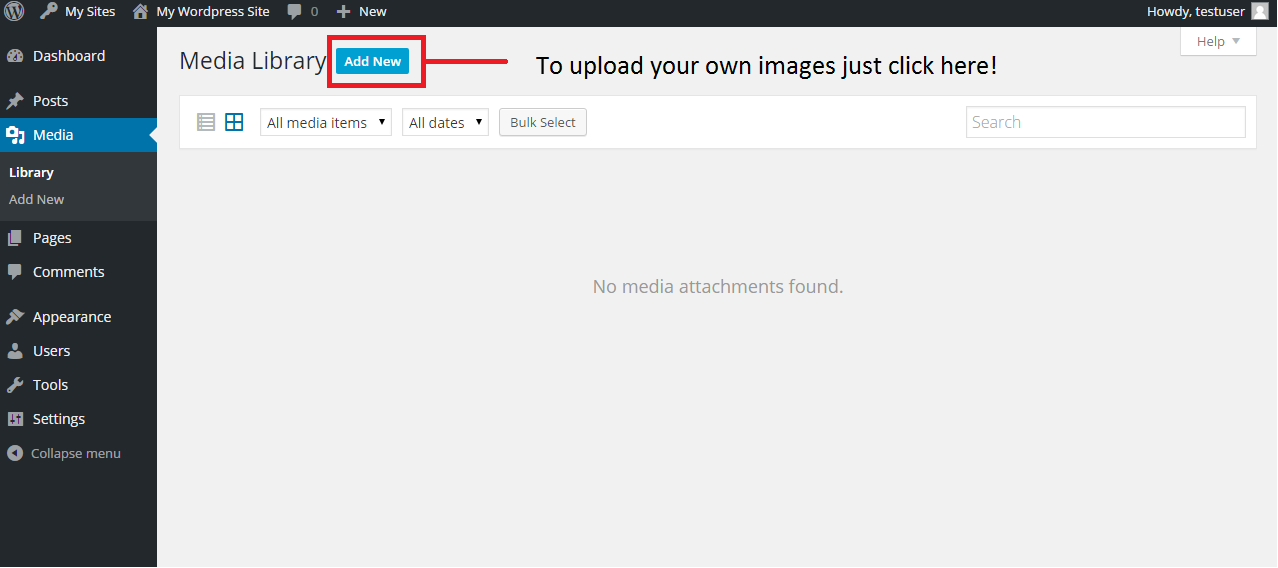 Pages
Pages are the main substance of your site and help you add navigation and organize content, like text, images, and even videos! Most of the content on your site will be located inside of pages. In this tab, you can add, edit, and delete pages from your site.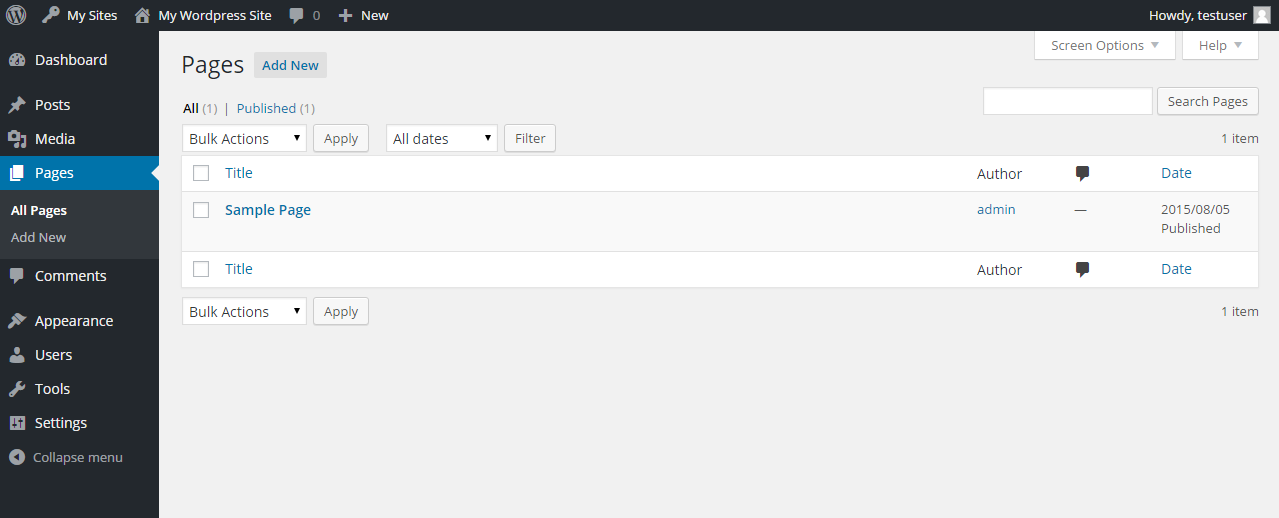 Appearance
This is probably the first tab you will access as you build your new site. The appearance tab is where you can modify the look and feel of your site. By selecting a theme, you will be able to change the entire design of your site with one click!
Users
The Users tab allows you to add other users to your site. This tab is also where first time users go to change their temporary password to something that can be easily remembered.
Next Session: Setting your Theme!