Our Team
The BC WordPress team is here to help you! If you need to contact us, please use the form in the Need More Help section below.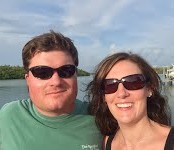 Emily Goodwin
Instructional Designer
Lil bit of everything
Tyler Weisman
Web Developer
Works with Faculty, Staff, and Students to maintain and develop web related products for the College and Bridgewater Community.
How to Wordpress?
A guided tutorial to setting up your own website or blog!
WordPress is a fun and easy way to create your own website or blog, and Bridgewater College's WordPress team is here to help!
Do you fall into any of the listed categories? If so then you've come to the right place. To get started click the following link: Getting Started with WordPress or go to the top of the page and select Tutorials to begin.
Don't have a Bridgewater College Wordpress site set up yet? Or do you have more questions about an existing site? No problem. Go to the Contact Us section at the bottom of this page.
So who is the Bridgewater Wordpress for?

Bridgewater Faculty

Looking at using technology more in the classroom? Want a blog your students can use to share and discuss topics outside the classroom?

Bridgewater Students (Senior Portfolios)

Want to make a lasting impression at that first job interview! Having your own professional website that showcases your experiences and skills as an undergraduate is a great start.

Clubs/Organizations

Have a club or organization that you would like to promote at Bridgewater College?
Need More Help?
Want to request a WordPress page? Still have questions or need more one on one support! Please let us know by completing the form below: