Link Artifacts to FILA 450 Essay
Link Artifacts to FILA 450 Essay
When writing your FILA 450 essay, it is helpful to graders if you link to your artifacts on your Bridgewater WordPress site. This tutorial will show you how to hyperlink your artifacts from your paper.
Note: The artifacts must be linked before you embed your finished essay into WordPress. To review the embedding documents section of this tutorial, click here.
Link Artifacts to FILA 450 Essay
Let's say I want to include a link in my essay that takes my grader to a page on my WordPress site with this artifact.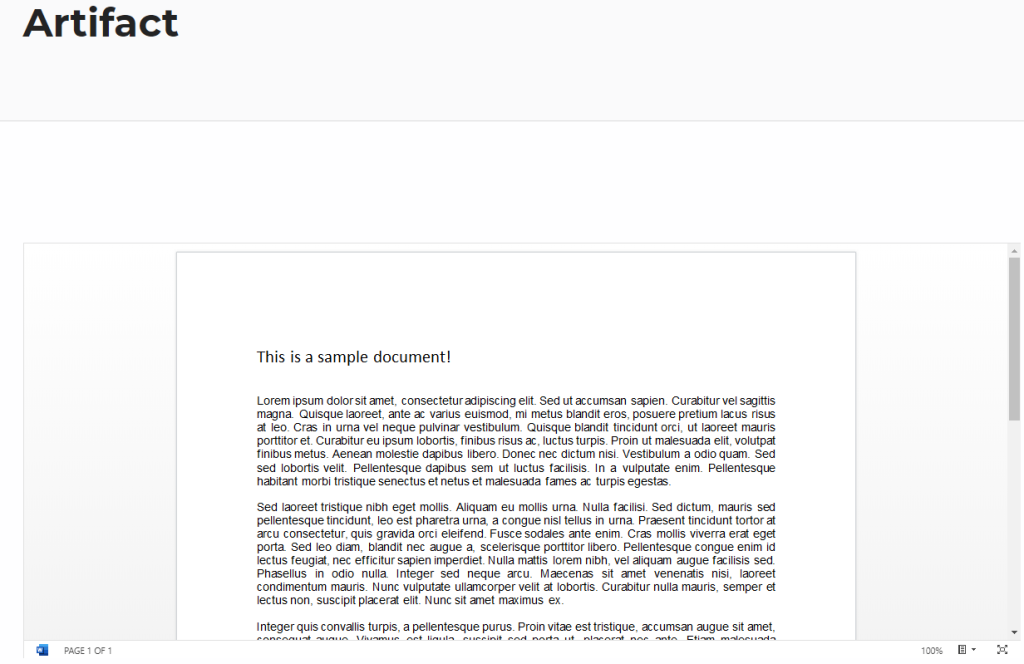 First view your site by clicking on the house icon. Then navigate to the page in which your artifact is located.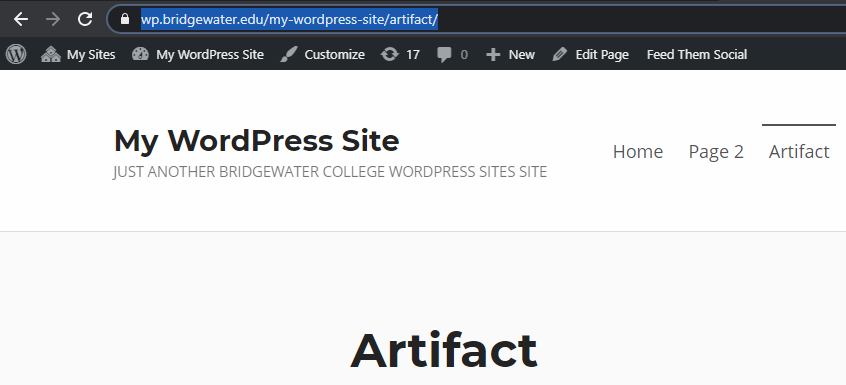 Once you have navigated to the page containing an artifact, simply copy the URL. Now that you have copied the link, open up your FILA 450 essay and highlight the phrase that you want to link as shown below.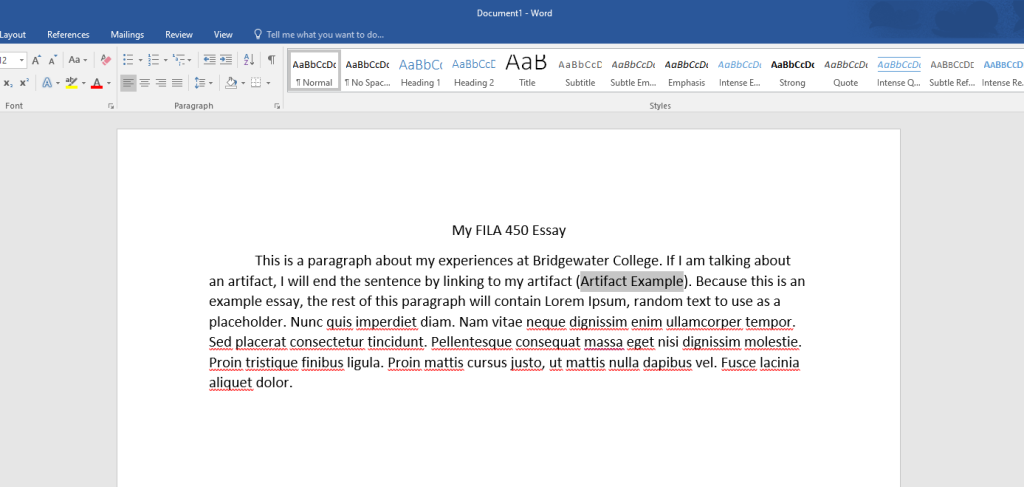 Click Ctrl (PC)/Cmd (Mac) + K to open up a dialogue box. In the "Address" line paste the URL you copied earlier. Then click "OK."
Note: This keyboard shortcut works on both Word and Google Docs.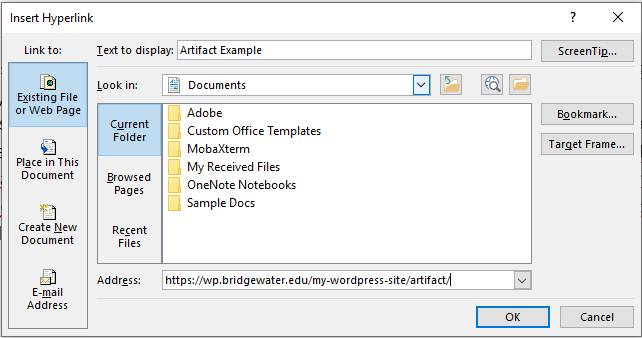 Your FILA 450 artifact will now be linked! This makes it easier for your grader to locate all of your artifacts.