How to Create A Post
How to Create A Post
Creating posts is an easy way to start and build a blog on your website.
Watch this video or read through the tutorial below.
In the Dashboard Overview, the "Posts" tab is located to the left of the screen under "My Sites"
When hovering over the post tab you have few options: 
View all post 
Create a new post 
Categories 
Tags 
When clicking on the post tab from there you can  "Add a new post" and also rearrange any existing post to your liking. 
To add a new post, press the "Add New" button.
That will bring you to a fresh post page, where you can edit the title and content.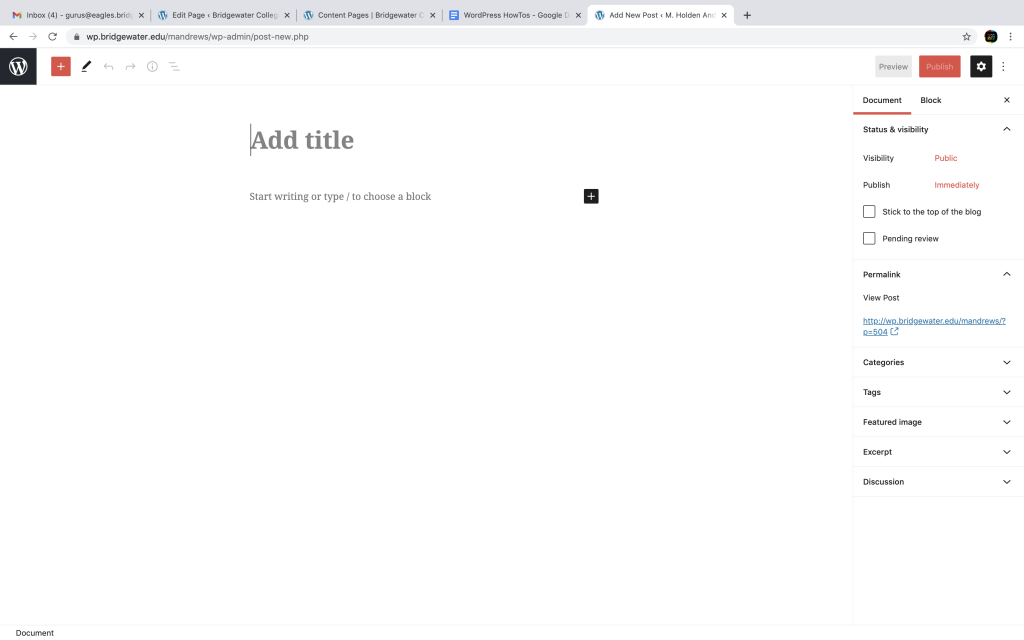 Next, we will cover how to embed documents into your WordPress pages.
Next Session: Embedding Documents